We're taking our BEAUTIFULs overseas . . .
Hi lovelies!
We hope you all had a lovely weekend! You definitely look like you got your beauty sleep and are ready to face the week! Or . . . something. (We could all skip this Monday nonsense, meet up at a coffee shop and sip hot drinks and talk about hot books. Just saying.)
So! We have some good news to share, and the craziest thing about 2013 is we feel like we have a lot of good news — we keep holding on to some of it thinking we'll just wait and announce everything at once, but that's just silliness! Let's share some goodies right NOW!
First, in addition to selling foreign rights to BEAUTIFUL BASTARD and BEAUTIFUL STRANGER in France (Hugo & Cie), Spain (Random House Mondadori), and China (Springly Seasons), both books are also going to be available in the Czech Republic (Jota), Hungary (Vince), Slovakia (Tatran), Russia (AST), and Brazil (Universo Dos Livros Editora LDTA)!
We are so excited that BB and Chloe (and, later, Max and Sara) get to visit you!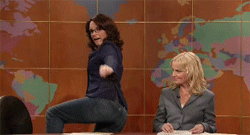 But that's not all. If you live in France, you could totally come say hi to us! Because we are headed there to promote the May 2nd release of BEAUTIFUL BASTARD in French! When we have our schedule from our French publisher, we will share info on the site, as well as on Facebook. We can't wait for this book to go "back" to where Bennett used to live!
Speaking of Facebook, don't forget there is one more week of voting to get us to 7,000 likes and then we'll close voting on that super exclusive out-take from BEAUTIFUL BASTARD, that you all get to choose. There are some really fun choices in there, so go LIKE the page and then let us know which one you want to read. When we get to 8,000 likes we'll post it for free!
Thanks so much for reading, and tweeting, and liking, and pimping BB to your friends. It's doing amazingly well and we have you to thank for it. *KISS!*