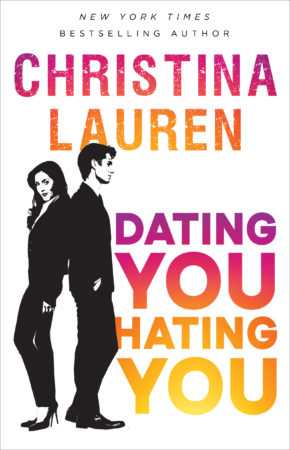 Dating You/Hating You Sale!
SALE! Dating You/Hating You ebook is just 2.99!
Amazon Best Romance of the year 2017.
Filled with high jinks, pop-culture references, and grin-inducing flirtation, it's truly a romance for the 21st century.
–KIRKUS, starred review
At turns hilarious and gut-wrenching, this is a tremendously fun slow-burn of a romance.~Washington Post
The stellar writing team behind Christina Lauren is back in top form in this light, funny and unflinchingly honest stand‐alone novel about growing up, standing up and falling in love. —RT MAGAZINE, Top Pick
Get your copy on kindle, iBooks, Kobo, Google Play, Barnes & Noble or Amazon.ca.