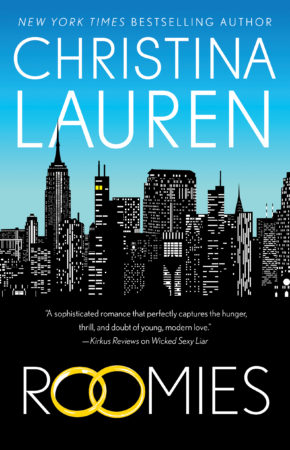 Roomies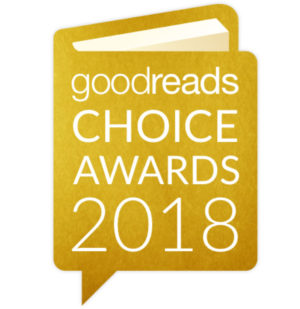 Goodreads Choice Awards Nominee Best Romance of 2018
From Variety: Andy Fickman will direct and produce the music-driven romantic comedy "Roomies" with Jenna Dewan via her company, Everheart Productions.
Marriages of convenience are so . . . inconvenient.
From subway to Broadway to happily ever after. Modern love in all its thrill, hilarity, and uncertainty has never been so compulsively readable as in New York Times and #1 international bestselling author Christina Lauren's new romance.
Rescued by Calvin McLoughlin from a would-be subway attacker, Holland Bakker pays the brilliant musician back by pulling some of her errand-girl strings and getting him an audition with a bigtime musical director. When the tryout goes better than even Holland could have imagined, Calvin is set for a great entre into Broadway—until he admits his student visa has expired and he's in the country illegally.
Holland impulsively offers to wed the Irishman to keep him in New York, her growing infatuation a secret only to him. As their relationship evolves from awkward roommates to besotted lovers, Calvin becomes the darling of Broadway. In the middle of the theatrics and the acting-not-acting, what will it take for Holland and Calvin to realize they both stopped pretending a long time ago?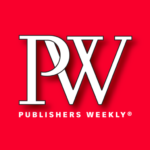 The descriptions and imagery, especially of New York City and Calvin's music, are fresh and sensual, and the lyrical language creates atmosphere that sets this novel apart from others of the genre. Lauren's standalone brims with authentic characters and a captivating plot. ~ PUBLISHERS WEEKLY STARRED REVIEW
Christina Lauren's modern tale of a heroine's search for real meaning in her life will make readers sigh, laugh and cheer. Holland is a young woman whose talents and strength are obvious to everyone except herself, and watching her come into her own is a delight.~ Booklist
The story is so intriguing that readers will find it hard to step away. ~RT Book Reviews
Great writing and well-turned plot twists kept me hooked. This contemporary romance doesn't disappoint: Holland's journey ultimately isn't so much about getting the guy, but becoming an interesting, independent and lovable person she can love (and Calvin, too, of course). ~NPR
Let Roomies author Christina Lauren take you on the wild ride. ~ Cosmopolitan Magazine
Delightful. ~ People
A playful, sexy romp. ~ Buzzfeed
This dynamic author duo writes memorable, passionate romances, and I predict Roomies will land on my keeper shelf. ~ USA Today
Christina Lauren's take on a marriage of convenience is absolute perfection. ~ Hypable
The queens of contemporary romance. ~ Hello Giggles
A triumphant tale of self-love and discovery as one woman finds her independence and inner strength. ~ EW

Reviews
"Lauren's delightful urban contemporary brings together two New York artists in a modern marriage of convenience. Holland Bakker, an aspiring writer who works as an archivist for her uncles, is looking for her purpose in life but instead finds herself with a husband. Calvin McLoughlin, a handsome and talented Irish musician who plays in the 50th Street subway station, is about to make it big on Broadway, but his student visa has expired; after he helps Holland get away from a violent stranger in the subway station, she offers to marry him so he can stay in the country. Holland, a beautifully flawed and likable protagonist, humorously does her best to manage her growing fondness for Calvin while keeping low expectations for them as a couple. Her interaction with her uncles and brother reveals her fierce affection for them, and her quiet hopes that Calvin will come to love her create sweet romantic tension. In addition to Holland's running stream of consciousness, the natural dialogue brings out the awkwardness and tenderness in the relationships between the characters. The descriptions and imagery, especially of New York City and Calvin's music, are fresh and sensual, and the lyrical language creates atmosphere that sets this novel apart from others of the genre. Lauren's standalone brims with authentic characters and a captivating plot."

– Publishers Weekly
"Holland Bakker has harbored a secret crush for a street busker but never imagined their meet-cute happening when a drunkard pushes her onto the MTA tracks. Instead of the busker being her knight in shining armor, he instead calls the cops and flees the scene. Curious and a tad angry, Holland pursues the busker and finds out that he's Irish (swoon) and very apologetic. Before she knows it, she's ushering this talented guitarist, named Calvin, into an audition for her uncle's hit musical, desperately hoping to finally make their meet-cute cute. Calvin is set for his Broadway debut except for one little difficulty: he's in the country illegally. A wild idea takes hold of Holland. What if she married Calvin to keep him in the production? This farcical beginning gives way to real and complicated feelings between Calvin and Holland, and Lauren (Dating You/Hating You, 2017) brings her characteristic charm to the story. Holland's tale is more than an unrequited crush; it's about self-expectations, problematic friendships, unconventional family, and the strange power of love."

– Amy Dittmeier, Booklist
"The great writing and well-turned plot twists kept me hooked. This contemporary romance doesn't disappoint: Holland's journey ultimately isn't so much about getting the guy, but becoming an interesting, independent and lovable person she can love (and Calvin, too, of course)."

– Maya Rodale, NPR
ISBN
9781501165832 (trade paper)
9781508237570 (audio book)
---