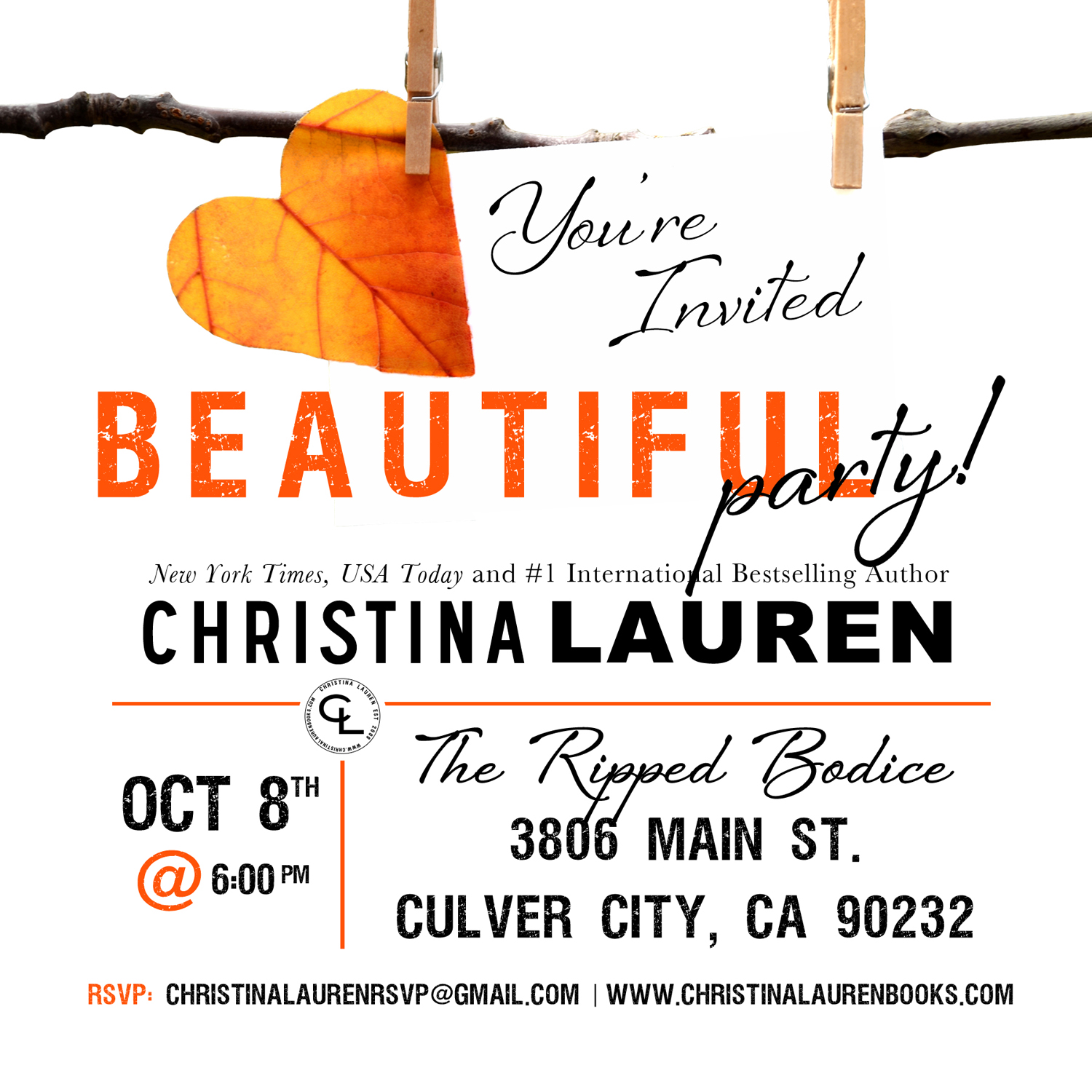 Do you live in/plan to visit/want a great excuse for a girls trip to the Los Angeles area in October? (Just say yes) You're cordially invited to the release party for our final book in the Beautiful Bastard series–BEAUTIFUL, at the Ripped Bodice, Oct 8, 2016.
Food, drinks, giveaways, HUGS. Please RSVP to christinalaurenRSVP@gmail.com, and we hope to see you there (we're also considering a reader meetup at Universal Studios Hollywood, so indicate whether you'd be interested).
Can't attend? Pre-order your copy and watch this space for info, excerpts and giveaways giveaways giveaways! as we prepare to say goodbye to our beautiful friends.
Summary:
One free spirited Brit. One man weighed down by responsibility . . .
(Also, a disorientingly sweet Chloe, confused Bennett, grumpy Sara, Max as you know and love him, travel planner Hanna, chef Will, drunk Ruby, content Niall, George–oh, George–a rented van)
. . . and a whole lot of wine.
The final novel in the Internationally Bestselling Beautiful series.
Purchase it today