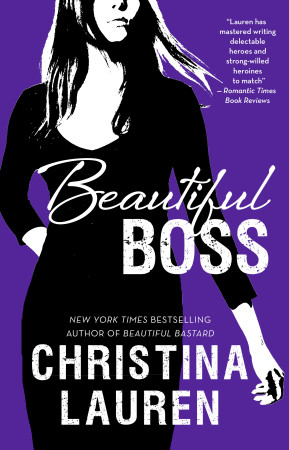 Hello friends! We've missed you so much. *looks at you adoringly*  If it feels like we've been MIA lately, it's because we've been in deadline hell. Seriously, our brains are mush and we probably gained five pounds, but we made it out alive. Right before the holidays we turned in what just might be our favorite book yet, while basically looking like this: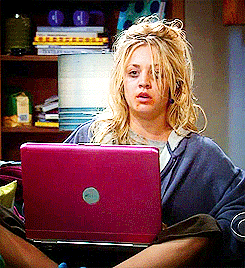 We don't have a summary…we don't actually even have a title yet, but we LOVE IT. And will get you the info the second we can. And because so much has happened during our time in the cave (seriously, did you change your hair because YOU LOOK GORGEOUS!), we thought it might be a good time to do a little recap.
First up: WICKED SEXY LIAR, our next full-length novel (Feb 2, 2016) is getting our best reviews yet!
KIRKUS REVIEW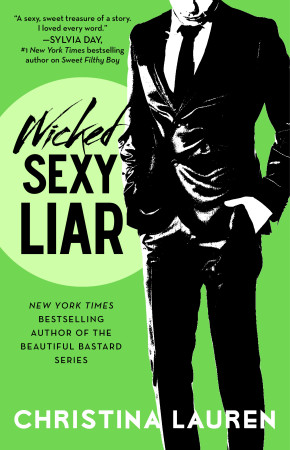 When a surfing mishap convinces London that going home with lady-killer Luke is a good idea, she's drawn to him despite his reputation.
London is enjoying her slightly slacker lifestyle in San Diego. Surfing in the morning and bartending at night while living in the house she inherited from her grandmother is a fun, responsibility-free existence and the perfect way to pay the bills while she's doing some small graphic design projects to build up her portfolio. Roommate Lola and her friends provide a welcome social circle, helping her get over a long-term boyfriend's betrayal. Usually averse to male attention at the bar, especially from guys who give off seducer vibes, London finds herself saying yes to Luke after a spill from her surfboard leaves her feeling edgy. One night of mind-blowing sex is all she wants, but Luke is compelling and more likable than she'd like. At first she tries to keep her distance because of his reputation, but things get more complicated when she discovers he grew up with Lola and had a long-term relationship with one of her best friends, Mia, which imploded after a pre-college accident. Way too much drama and angst for London, so why does Luke keep pushing for more? For a verifiable womanizing jerk, he seems to be going to a lot of trouble to keep her in his life. The two writers known together as Lauren take their Wild Seasons series beyond the original trio of friends with this fourth title, and fans won't be disappointed. London is scrappy and understandably ambivalent toward Luke, who is a perfect book boyfriend: a player who's hot, sensitive, and ready to reform for the right girl. Lauren's snappy dialogue, amusing banter, and dual first-person perspectives (with alternating chapters told from London's and Luke's points of view) keep the emotions high, close, and intense.
A hypersexy, sophisticated romance that perfectly captures the hunger, thrill, and doubt of young, modern love. (OMG WE LOVE THIS QUOTE)
Christina Lauren put a modern spin on a classic trope in their fourth Wild Seasons novel. Watching manwhore Luke meet his match and crumble under the charms of commitment-phobic London is almost too much fun. As always, the secondary characters round out the story. They really amp up the humor with a sassy, foul-mouthed grandma, while also providing a more serious look at the series' aloof token stoner, Not Joe.
Player Luke hasn't wanted anything serious since he split with his high-school sweetheart. But bedding a different woman every night is starting to catch up with him. When bartender London has a one-night stand with the handsome regular at her college watering hole, she doesn't expect him to stick around. But Luke is determined to win over the enigmatic surfer chick. London's trust issues, combined with the fact that Luke is her new friend Mia's ex, might prove to be too problematic for these two.
PUBLISHERS WEEKLY REVIEW
Bestselling author Lauren finds romance for another wary woman in the hot fourth installment of the Wild Season contemporary series (after Dark Wild Night). London Hughes, a bartender, surfer, and future graphic designer, has put a brutal betrayal behind her and has no intention of falling for another lying male, no matter how tempting he may be. Then she meets "hot-as-sin" law student Luke Sutter. After grudgingly agreeing to go out with him, London finds herself enthusiastically participating in what she swears will be just a one-night stand. Meanwhile Luke, a veteran heartbreaker—exactly the type London wants to avoid—is more than a little disturbed by his growing interest in London, who insists she only wants a casual relationship. The atmospheric San Diego setting, full of partying, video games, and casual hookups, provides a bright contrast to Luke and London's angst-filled romance. Fans of earthy relationships and the brisk, bright dialogue of Lauren's previous books will find plenty of both to enjoy.
Second: did you know our BEAUTIFUL BOSS finally has a cover? THAT'S RIGHT, MORE WILL AND HANNA AND WE LOVE IT!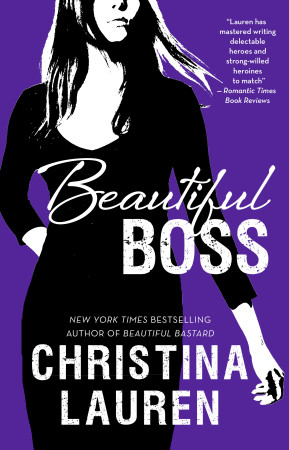 One Player tamed. One nerd girl satisfied. And one more major life decision to make. When Will fell for Hanna, her quirky sense of humor and fierce dedication to her career were part of the attraction. (Not to mention her coy newbie attitude toward sex and her willingness to let him teach her everything.) But when the job offers start rolling in for her—and oh, they do—Hanna has trouble deciding what she wants, where they should live, and how much she should burden Will with the decision. Magic between the sheets is only one part of a relationship…getting on the same page is quite another altogether.
And finally, if you are a fan of Not-Joe, we have some GOOD news!! If you buy your copy of WICKED SEXY LIAR at Target (be sure it's the one labeled SPECIAL SIGNED EDITION- we'll post a special pre-order link as soon as we have one), you'll get an exclusive edition that includes a Not-Joe Not-So-Short Short!! That's right, a Not-Joe story!!! (And don't worry if you're in a foreign market: it will be included in your version as well!) Q&A and info here!!
And that's it! (for now…heeheehee) We have so much planned for 2016 and beyond, and wish you and yours nothing but health and happiness in the new year! We love you guys. HAPPY HOLIDAYS!!