Title Reveal: Meet our Dirty Rowdy Thing
The cover reveal for Book Two in the Wild Seasons series won't happen for a couple months yet, but WE DON'T WANT TO WAIT ANY LONGER TO SHARE THE TITLE!! We are so in love with these characters! After SWEET FILTHY BOY you'll meet Finn, our DIRTY ROWDY THING.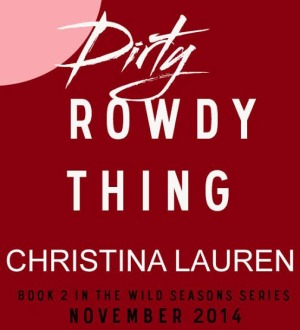 AND! Did you hear the news? Sweet Filthy Boy will be coming to you early. Instead of June 2014, you can meet Ansel May 27th. Preorder your copy today. 
Hop on over to FB and join in on the conversation. We can't wait!