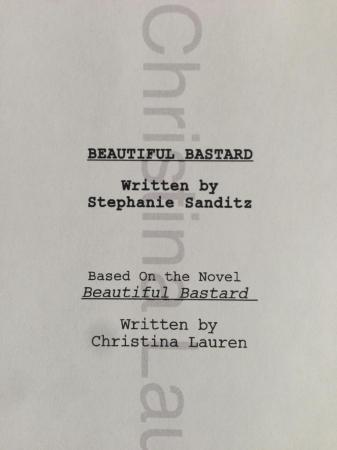 Beautiful Bastard Has A Script!
Hold onto your hats, friends. Last night, we read the SCRIPT for the BEAUTIFUL BASTARD MOVIE, and HOLY HELLCATS IS IT AMAZING!! It is HILARIOUS and SEXY and SWEET! Screenwriter Stephanie Sanditz knocked it OUT OF THE PARK! Still on a high, not even kidding! We can't wait to see what Constantin Film does with this one, but we are officially GIDDY GIDDY GIDDY!! Here we go!
We're so excited! Want to join in on the conversation, head on over to facebook.