Beautiful Player Giveaway!
Hello Beautifuls! A little more than a week  to go *breathes into paper bag* until our next full-length novel (and we mean full-length coming in at 402 pages!), Beautiful Player hits e-readers and store shelves everywhere! Have you pre-ordered your copy yet? Yes?! Well let us know!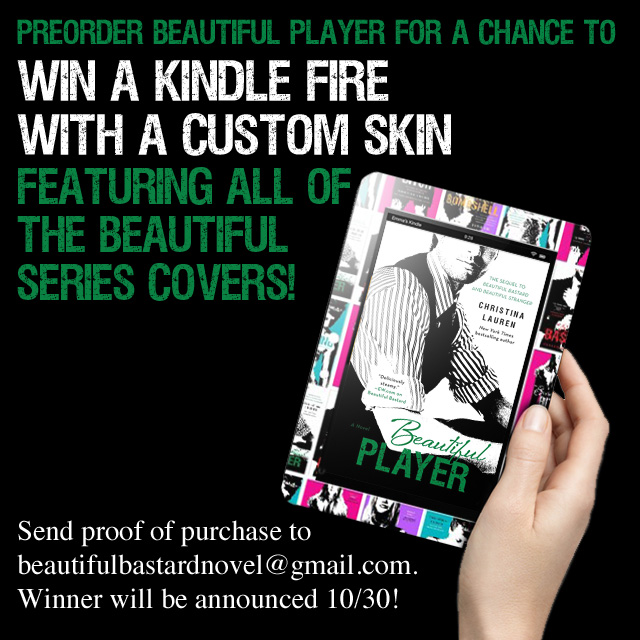 Send your proof of purchase to beautifulbastardnovel@gmail.com and you'll be entered to win a Kindle Fire HD AND a custom Beautiful series skin. A second winner will be chosen to receive a $25 Amazon or iTunes gift card. Simple right? Haven't got your copy ordered? You can pre-order at Amazon, itunes, Simon & Schuster, Target, Audible, Barnes & Noble, Indie Bound, Books a Million, Powell's, The Kings English, Walmart or wherever amazeballs books are sold. Beautiful Player is out October 29th BUT you can read the first 80 pages now! Become a VIP and read the prologue and first four chapters early.  Happy reading and good luck!!