Beautiful Stranger, prom hair and Target!
Hello, Lovelies!
We wanted to take a second to thank you all for being so amazing! Beautiful Bastard made it to the NYT and USA Bestsellers list two weeks in a row, and continues to hold the top spot in the UK!! Seriously, the support you guys have shown has blown us away. Thank you will never be enough.
And as some of you might know, Beautiful Bastard was optioned for a movie! WE KNOW RIGHT?? We'll have a post about that coming up soon, as well as asking your advice on who you imagine as your Chloe Mills and Bennett Ryan. Holy crap, imagine all that sex WE MEAN TENSION on the screen. BUT, that's not what we're here for. *straightens skirt*
We've been getting a ton of questions about Beautiful Stranger, and are thrilled to tell you that there will be an early edition coming to a Target store near you. WE EVEN MADE A VIDEO ABOUT IT!!
Ridiculous, right??
So be watching your local Target store! Beautiful Bastard hits shelves March 5th, with an  exclusive, early edition of Beautiful Stranger on April 16th!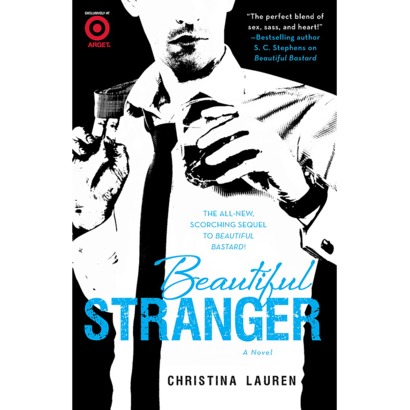 AAAAND, we'll be chatting live, Friday @ 2pm EST. RSVP here and come play with us. We might even drop a few secrets. *whistles*
Questions? Comments? Cookie recipes? Leave us your thoughts AND YOU COULD WIN A PRE-ORDER OF BEAUTIFUL STRANGER! And it's awesome, we swear.
THANK YOU!